MCLEAN'S CULTURAL HERITAGE AND CLASSROOM ABROAD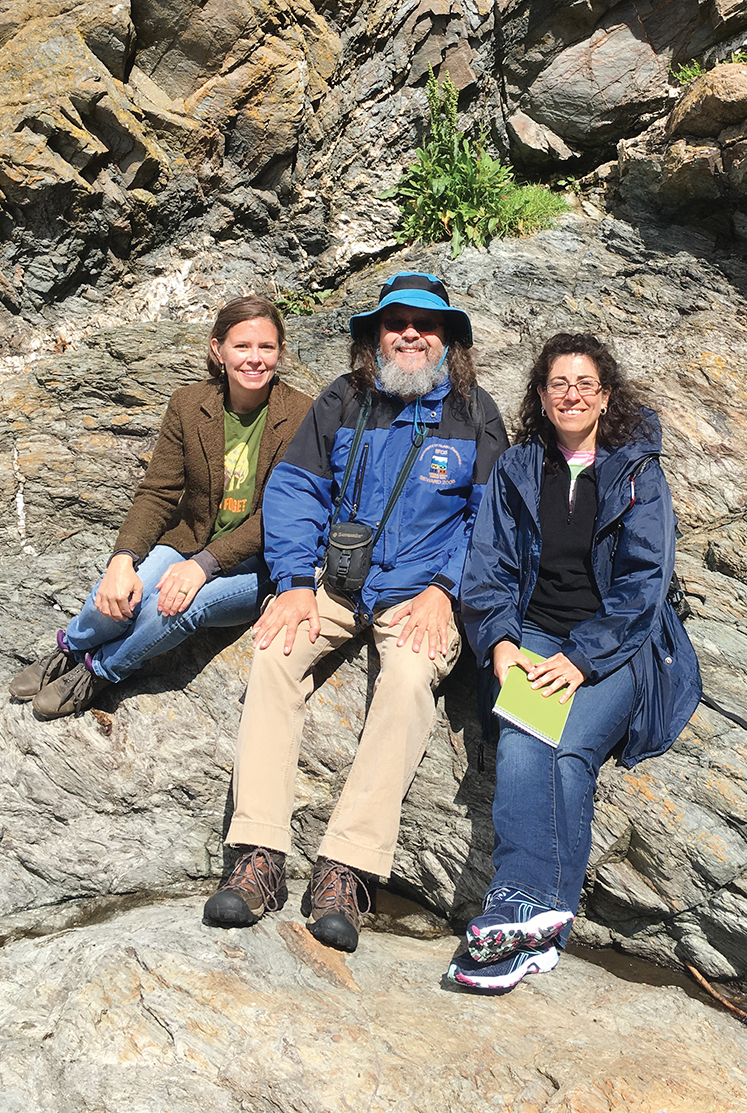 "IT'S LIKE NARNIA FOR ADULTS."
That's how YSU students describe Associate Professor of Geology Colleen McLean's ancestral home of the Isle of Man, a self-governing British Crown dependency in the Irish Sea between Great Britain and Ireland.
Growing up, McLean felt a connection to the island via her grandfather, who was born there before coming to the United States in the 1930s. As a child, McLean even had a Manx cat, a breed originating on the island.
McLean graduated from YSU in 1997 and earned a PhD in Environmental Geoscience from Michigan State University in 2011. She joined the YSU faculty in 2009 and that same year she took a personal trip to explore the Isle of Man.
On the trip, she befriended locals who quickly became her extended Manx family. Upon arrival with her Geology of the Isle of Man book in hand, tram engineer Colin Kermode welcomed her and offered to show her around the little known areas of the Laxey mines. Later that evening, he and his wife Pam invited McLean to dinner at their home.
"It was such a lovely day with them; I still remember the fantastic dessert of rhubarb and local Manx ice cream," McLean recalled.
In 2016, McLean organized the first YSU Geology field course to the island with colleagues Felicia Armstrong and the late YSU Distinguished Professor of Geology Ray Beiersdorfer, who died unexpectedly in October 2018. The faculty trio and nine students spent 10 days exploring 500 million years of geology, including the exposed Niarbyl Fault, taking tours of medieval and Viking heritage sites and experiencing Manx food and culture. The Kermodes volunteered as local guides for the entire trip.
In addition, YSU students volunteered for a service project alongside Bill Dale of Beach Buddies, an organization dedicated to environmental stewardship on the island. The collaboration led to Dale visiting YSU twice as part of Beiersdorfer's Energy and Environment Speaker series.
During the 2018 field course to the island, the President of Tynwald personally led students on a private tour of the oldest continuously running parliament in the world. Students also had the opportunity to have tea at the Government House with the lieutenant governor, the Queen's representative on the island.
A University Research Council grant has supported McLean's studies of microplastics, and a faculty improvement leave allowed her to spend time surveying the island's freshwater diatom (algae) community.
"It's really special that everyone on the Isle of Man appreciates their environment. It is the first entire island nation to be designated a UNESCO world biosphere region," she said.